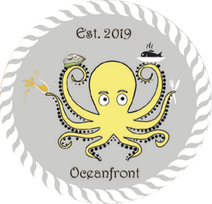 Snooky's Oceanfront
2208 North Ocean Blvd
North Myrtle Beach, SC 29582
(843) 281-0500
What People are Saying About Snooky's
I took my wife here for dinner and was amazed. We go to Snooky's Waterfront pretty often, and were very excited to see Oceanfront get open. The view is spectacular, and the food is amazing. We got great service, and our 4 year old had a blast playing in the sand box!! We will be back for sure!
-Mickey Trexler
Came here for dinner 2 nights in a row. Food is DELICIOUS and service was great! The restaurant just opened, so of course its going to have some mishaps, but overall we really enjoyed it! Will definitely be back! Honestly, the only thing ……
-Madison S
Brought my family for dinner and had a wonderful time. The service was great, food was awesome and the view was incredible. It was really nice to have an area for my little girl to play on while waiting for our food to arrive. She loves the sand box.
-danielle rizzo
Absolutely beautiful view and atmosphere! They got everything right- from the bar stools on the second floor over looking the beach, to the sandbox filled with sharks teeth for the little ones! ……
-Kendra Trexler
Just had lunch at their new location in NMB. Wonderful service. The staff was friendly and The food arrived quickly. I had the shrimp PO'boy and Mac & cheese. Delicious and they definitely didn't skimp on the shrimp. Can't wait to go back.
-Linda Bowers
Great lunch with even a greater view!! Had the crab cakes, delish!! Service was spot on, server was friendly and very knowledgeable about the vast menu and extensive drink menu... Have to recommend the Pineapple Mule...WoW!! Different twist ……
-Jamie McElveen
Food was good and we loved sitting outside with the view. Get here early enough before outside seating is full and also benefit from happy hour!
-Clay Marra
Went to check out Happy Hour and ended up having our dinner! Great drinks (reasonably priced) with a pound of steamed local shrimp......awesome. Our servers-Natalie and Chelsea were great. We continued with a flatbread and Mahi sandwich! Everything was great...great service. Decided we would return tomorrow! And eat outside!
-Judi Terry
"Suzy is absolutely AMAZING! This salon is the BEST I have ever been to! I get my legs sugared from her... WOW PERFECTION! My legs feel so silky soft, and the hair is disappearing. Bottom line, I'll be back!!"
-Ivy K
The view is as incredible as the food and the friendly staff ! My new place to visit every time I'm in town.
-Michael Robbins
Snooky's Oceanfront has an awesome atmosphere! The happy hour appetizers were delicious and very reasonably priced. The manager was very personable and eager to ensure that his customers had the ultimate culinary experience.
-Michelle Lee Jenkins